Open Your Orange Apartment to an Adopted Pet
As a pet friendly apartment in Orange, CT, we highly encourage adopting a pet if you are looking to become a pet owner. By doing so, you are giving a cat/dog a loving home, opening up a space for an animal in need of shelter and gaining a new best friend for life. Check out these pets up for adoptions in animal shelters near your Orange apartment today.
__________________________________________________________________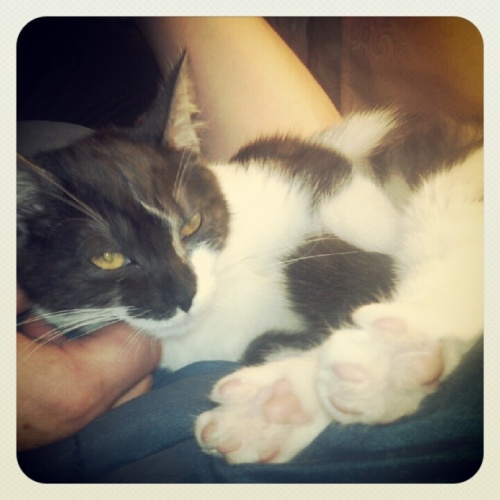 Pet Name: Smokey
Breed: Domestic Short Hair – Gray And White
Age: Young
Male or Female: F
Size: S
Hi! I'm Smokey and I am 5 months old! I love when people scratch my chin, at first I can be a tad shy but petting my soft fur helps me to trust that you're nice and not scary at all! I enjoyed sleeping between the couch cushions at my foster dad's house and finding new spots to hang out with my sister Smudges. P.S. I'm not spayed yet but I will be soon!
---
Pet Name: Murphy
Breed: Domestic Short Hair-Black
Age: Young
Male or Female: M
Size: M
This adorable 8 month old black male, shorthaired kitten is sweet, playful, and inquisitive. He and his identical sister, Colleen, are hoping for the Luck of the Irish to help find their "forever home" this St. Patrick's Day week.
---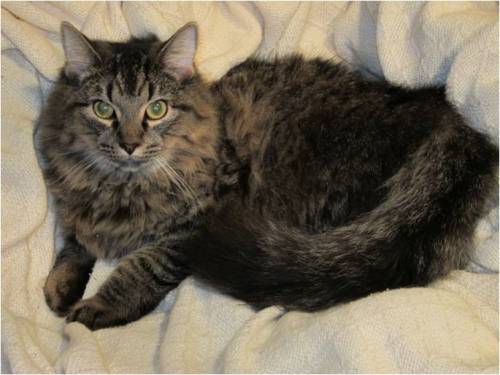 Pet Name: Baby
Breed: Maine Coon
Age: Young
Male or Female: M
Size: M
This gorgeous, sweet ten month old male Maine Coon kitten is in desperate need of a home! His heartbroken owner, due to personal issues, is unable to keep him. Baby is an inquisitive, friendly boy who would be a wonderful addition to a loving family. Please give him the chance that he so deserves.
---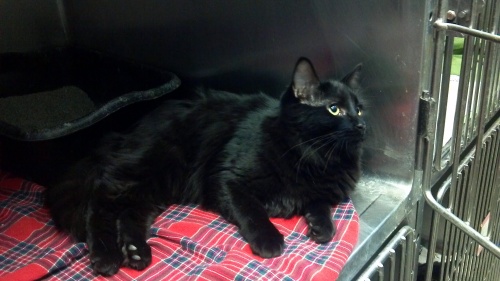 Pet Name: Brooklyn
Breed: Domestic Long Hair
Age: Young
Male or Female: M
Size: M
Hey my name is Brooklyn and I am 1 years old. Before I came to Purr Project I was on the streets with my brothers. Most of them have been adopted and I am still here. I'm a sweet cat and love to play anytime you are ready. I can be a little scared at first, but who wouldn't be if you were put in a new environment with new faces? All I want is love and I hope you can come give it to me. Contact us by phone: 203-867-5110 or email us at aurora.page@purrproject.org or amanda.harsche@purrproject.org Thank You
---